Church and Technology Roundtable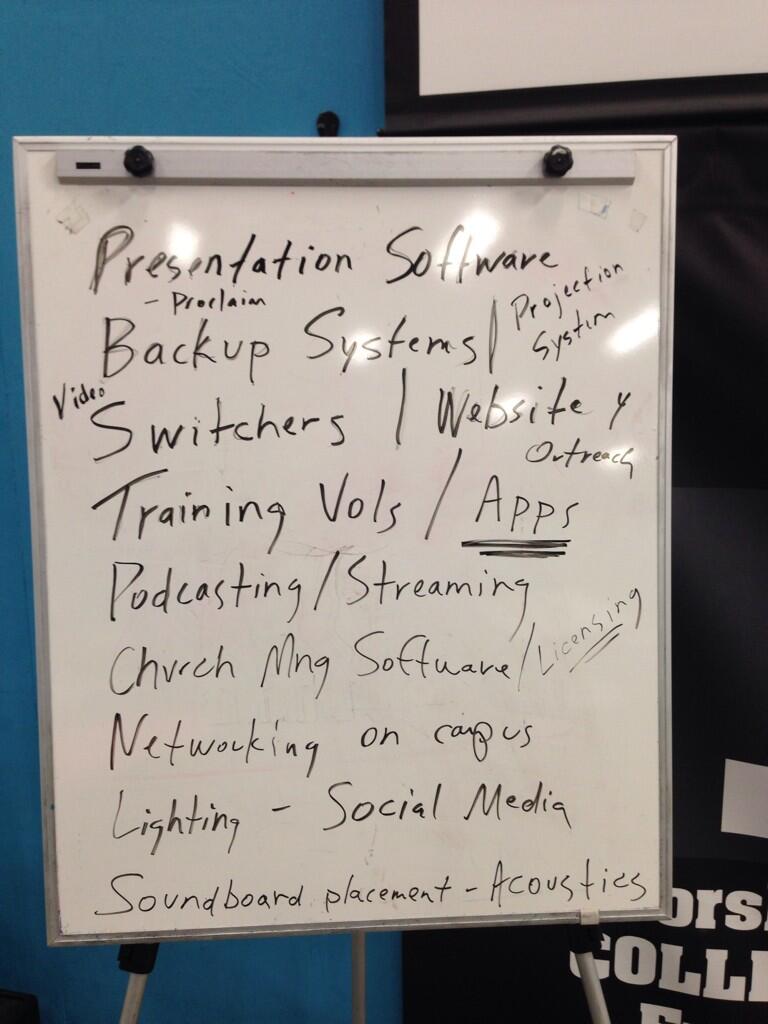 Spent some time today roundtable-ing with ministry leaders in the Northshore Baptist Association around the topic of technology. Thanks to Louisiana Media Group for leading & providing rich content on a variety of topics, AND for providing lunch for our gathering. We also heard from Magnolia Development Group on Web & Social Media questions. These are two trustworthy companies working together to provide affordable, accessible solutions for church tech issues. Joe McCarty, Tech Associate with The Village Church in Dallas, and Brandon Cox, editor of Pastors.com & author of Rewired, spent some time with us as well. They both reiterated the importance of getting on top of mobile development.
A few resources & sites mentioned during the roundtable that you might want to check out:
Technology is affecting ministry in many ways. Great discussions today about how to utilize technology without going broke or crazy.
How has technology helped or hurt your ability to reach people for Christ? What's the big tech issue you're facing right now?